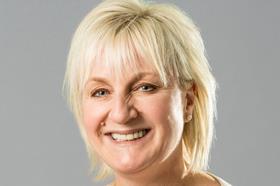 Leading tax fraud specialist Tessa Lorimer has joined the London office of gunnercooke.
Tessa joins having previously been special counsel at Withers LLP where she has practiced since 2014, advising on both civil and criminal tax fraud investigations. Tessa has specialist knowledge and unique insight into cases from her years working as a prosecutor for the former Inland Revenue and HMRC.
Tessa has extensive experience in advising the Board of the former Inland Revenue, Revenue and Customs Prosecutions Office as well as HMRC and SOCA (now NCA) in relation to their most complex direct and indirect tax investigations and prosecutions, as well as money laundering, organised and white collar crime, and regulatory offences.
Most of her work over 23 years as a government prosecutor has been international in nature and Tessa has worked extensively with other countries in the EU as well as USA and Dubai and she has considerable experience of mutual legal assistance, extradition, search warrants, judicial review, injunctions, SOCPA production orders and legal professional privilege issues.
For the last 5 years since she has been in private practice, Tessa has specialised in representing companies, hedge funds and individuals who are subject to civil and criminal, direct and indirect tax fraud investigations and litigation, as well as defending white collar crime and regulatory offences.
Director of recruitment Laura Fisher said: 'Tessa is highly respected in her field and we are delighted she has joined gunnercooke. Her position as a leading commentator on national and international business crime matters adds fantastic depth to our already strong team.'
Regarding her appointment, Lorimer commented: 'I am very excited to have joined gunnercooke and to be working in such a dynamic law firm with such well respected and experienced lawyers as Anne Davies and Richard Cannon; together we are a formidable white collar crime team.'