Thrive Law, a firm based in Leeds specialising in employment law with a focus on mental health, is expanding their newly-founded team.
Khaleeqa Bostan joins as a digital marketing apprentice and Annabelle Oliver joins as a paralegal.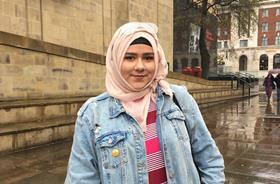 Khaleeqa's expertise in digital software and marketing is already increasing Thrive Law's social media presence on Instagram and Facebook, by connecting with their audience and changing the way in which lawyers are perceived.
Khaleeqa commented: 'I want to break the stereotype of lawyers being "too legal" and boring, I plan on creating a social media strategy which will show people that we do have personalities. Jodie and the #thrivetribe are very welcoming and my work days never really feel like work because I enjoy what I do so much.'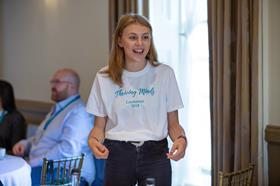 Annabelle is studying Criminology at Leeds Beckett University, giving her the necessary analytical and research skills to carry out her role as a paralegal. She plans to complete the GDL following graduation.
Annabelle commented on her time at Thrive so far: 'Having a supportive network and colleagues around me has made settling in very easy and I feel like I am going to make great progress at Thrive'.
Jodie Hill, managing director of Thrive Law, started the firm earlier this year and they have since received national media recognition for their mental health campaign to make mental health first aiders mandatory in the workplace.
Jodie commented: 'Throughout my career, especially in my capacity as a solicitor, I have witnessed the breakdown of working relationships and the consequential impact this has on both the wider team and the employees concerned, in respect of their mental health and wellbeing. I have been overwhelmed with how prevalent poor mental health in the workplace is, so I feel responsibility to help educate and raise awareness on this very imperative issue.'