Midlands law firm Thursfields Solicitors has recruited Ian Bond as head of its wills and estates department.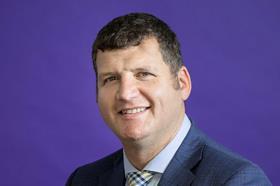 Bond specialises in trust formation and administration, wealth succession, estate planning and making wills. He is experienced at dealing with high value and complex estates, especially intestacy matters.
Bond has authored five chapters for the Law Society publication The Probate Practitioners Handbook. His topics included dealing with digital assets on death.
Thursfields' new managing director Michelle O'Hara commented: 'We're really pleased to welcome Ian to the company to lead our Wills and Estates department.
'Ian is the latest in a number of key appointments we have made in recent months, and his wide experience will add real depth to the expertise in the Wills and Estates team.'
Bond added: 'I'm very excited about my new position at Thursfields and am delighted to be joining such a well-respected team in the region with some fantastic colleagues.
'I was attracted by the firm's ambitious plans to grow both the team and the firm, and to develop the client-centric offering the firm is so well known for.'
Bond joins Thursfields Solicitors from Talbots Law in the Black Country, where he was head of trusts and estate. In his last role at Talbots, he was the inaugural sector lead for professional services at the Black Country Business Festival in 2018, and he took that role on again last year.