TLT has appointed Nathalia Perera as legal director in its commercial services group.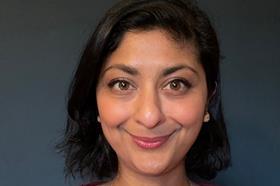 Perera, a public procurement law specialist, joins the firm from Pinsent Masons. Prior to her legal career, she worked at Birmingham City Council.
Perera has advised government departments including the Ministry of Justice, Department of Health and Social Care, and the Ministry of Housing, Communities and Local Government.
At TLT, she will work within the firm's public sector team, providing advice on all aspects of the procurement process to its central government clients.

TLT partner Caroline Ramsay commented: 'Nathalia's previous experience perfectly complements that of our existing high-calibre public sector team, and her insight from working within a local authority provides us with a deeper understanding of the challenges faced by our public sector clients.
'This is a time of change for our clients and we are seeing a continued increase in demand for public procurement support. Nathalia's appointment demonstrates our continued investment in the firm's public sector offering and follows several high-profile public sector panel appointments, including the UK government's newly established trade law panel.'
Perera added: 'I'm pleased to be joining TLT at such an exciting time, with major changes in the regulatory landscape and a transformation of public procurement on the horizon, which will present both challenges and opportunities for the firm's public sector clients.
'I am excited by the quality and type of work on offer at TLT, and am looking forward to being part of a collaborative and inclusive firm, which focuses on innovation and isn't afraid to push the boundaries for the benefit of its clients. The development of its co-sourcing model for clients – where our lawyers become an extension of the client team – is a great example of the types of client service innovation I really admire.'