International law firm Trowers & Hamlins has hired Danielle Ingham as partner to its employment and pensions team.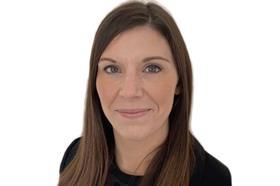 Ingham is a commercial employment specialist with experience of advising a range of national and regional corporate clients and senior-executives. Her practice covers litigation, strategic advice and commercial transactions.
Ingham will be based at the firm's Manchester office.
Prior to joining Trowers & Hamlins Ingham led the employment team at Shoosmiths Manchester for four years.
Partner and head of employment and pensions Emma Burrows commented: 'We are really pleased that Danielle has joined our employment and pensions team. She brings great experience to our national team, allowing us to enhance our Future of Work programme for both existing and new clients across the UK and particularly with companies in the North West.'
Ingham added: 'I'm looking forward to working with such a reputable nationwide Employment & Pensions team and in playing a key role in the continued development of our expertise across the North West and beyond.'