The commercial department at Vincents Solicitors is in expansion mode with four new starters, one internal promotion, and a director on the lookout for talent. A significant growth in the team's workload has resulted in the recruitment drive, and follows the arrival of new department head Ross Wellman six months ago.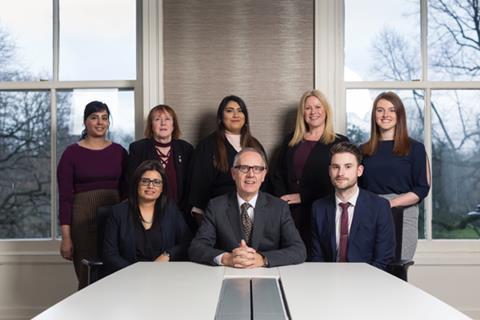 Ross, together with managing partner Phillip Gilmore, have introduced a raft of new commercial property clients including those in the energy sector, student accommodation, hotels and carparks, with instructions involving everything from acquisitions and disposals, funding and land options, sale and leaseback arrangements, and commercial ground rents.
Four commercial assistants have been recruited to provide legal executive support for these cases. They include Olivia Gates, a recent law graduate from the LSE in London; Tabassum Saudi, a law graduate who joins from the commercial team at Baines Wilson; and Jack Andreae, formerly of Birchall Blackburn Law.
The resurgence in buy-to-let residential investment is also fuelling the eight-strong department's growth. Vincents is the recommended solicitor for purchasers at a number of new schemes in Manchester and Leeds for several high-end apartment developers.
Former trainee Sanya Motorwala is now a fully qualified solicitor. She has grown the development work over the last two years and will now be supported by highly experienced conveyancer Sobia Ahmed, who joins Vincents from Mayland Porter in Rossendale. They will be aided by the department's existing experienced commercial assistants Nicola Coan and Val Thompson.
And the expansion plan is far from complete, with additional solicitors, legal executives and administration staff still actively being sought.
Ross Wellman said: 'We're incredibly busy with both new and existing clients. In the last six months we've seen an uplift of 70 per cent when compared with the same period last year. Much of that is down to the phenomenal work Sanya has done growing our developer work, for which we've recruited Sobia in support. We're pleased to celebrate her becoming fully qualified and will seek to increase her experience across the wider commercial department.'