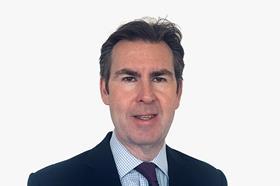 National law firm Weightmans has appointed partner Nick Fothergill to its London office and corporate team.

Fothergill is a corporate lawyer with over 20 years' experience advising on matters including mergers and acquisitions, joint ventures, corporate reorganisations, commercial contracts, private equity and infrastructure transactions and general company law advice.

His practice includes cross-border and international work. He has particular expertise advising on transactions in the energy and infrastructure sectors.

Fothergill commented: 'Weightmans is a forward-looking firm with a great reputation. The ability to combine my corporate expertise with my longstanding interest and specialism in advising companies in the energy sector made this role incredibly attractive – the corporate team has gone from strength to strength, and it is also clear that renewable energy and sustainability are key priorities for the firm.

'I look forward to helping my colleagues to continue to build the Corporate practice in London, whilst working alongside the national Energy team to assist our clients on the journey to net zero.'

Partner and lead for Weightmans' environment team, energy & utilities sector Simon Colvin added: 'The conversation around and importance of energy, climate and renewables grows every day. Especially this year in the run up to COP26 and with the Government's net zero ambitions that are aligned with the build back better agenda.

'Nick is an extremely experienced corporate lawyer and his background in advising the energy sector further underlines our commitment to building a leading energy practice across the UK. He is a fantastic addition to the really strong team of dedicated energy specialists we have and I am delighted to welcome him to the firm.'
Fothergill joins the firm from Hewitsons.