National law firm Weightmans has appointed Andrew Cromby as partner in the firm's London office.
Formerly of Bracher Rawlins, Andrew is highly skilled in commercial litigation and dispute resolution, with decades of experience in High Court proceedings, injunctions, domestic and international arbitrations and mediation.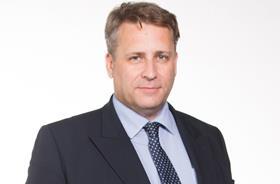 Andrew has a particular expertise in partnership disputes, including acting for professional partnerships, property and farming enterprises and disputes within Limited Liability Partnerships. He also specialises in enforcing and resisting restrictive covenants and advising partnership management on constitutional and management issues and procedures.
At Weightmans, Andrew will advise financial and legal clients as well as those sitting within the firm's Owner Managed Business segment. He will head up the commercial litigation team based at Weightmans' office at 105 Fenchurch Street which opened in June, giving the firm 18,000 sq ft in heart of the City.
Of his appointment, Andrew Cromby said: 'Weightmans has a great reputation for advising clients on the most complex and challenging matters, with a deep understanding of the sectors in which it operates. I am delighted to join this ambitious firm and I look forward to working closely with my new team to meet the demands of our growing client base.'
Andrew Cox, partner and head of service delivery for litigation at Weightmans added: 'Andrew's experience in advising both corporates and individuals across a wide range of industry sectors further increases our strength and diversity, making him an invaluable addition to the team.'
Andrew is ranked as a leader in the field of partnership law in independent directories Chambers & Partners and the Legal 500.