Birkenhead-based Your Legal Friend has hired Joanne Candlish as solicitor and department manager to head up the firm's dedicated Asbestos Team in response to a significant increase in cases related to the hazardous material.
Joanne has over 25 years' experience and is a senior litigator member of the Association of Personal Injury Lawyers. She specialises in mesothelioma and asbestos related lung cancer claims and has represented clients in several high-profile cases.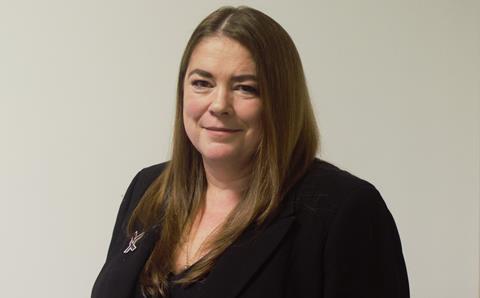 This includes representing one of the lead families in the landmark Supreme Court case known as the 'Employers' Liability Trigger Litigation', which ruled that employers' liability insurance was 'triggered' at the time of exposure to asbestos and not development of the disease. This protected the right to compensation for thousands of mesothelioma, asbestos and other long tail occupational health disease victims.
Joanne also worked alongside HM Coroner for Liverpool, on behalf of the family of a deceased asbestos victim, in the Judicial Review which challenged the HMRC's policy decision not to disclose employment records to coroners and families in fatal disease cases. This successful challenge eventually led to the policy being overturned.
Joanne will oversee a team of specialist asbestos lawyers that represent clients with mesothelioma, asbestos-related lung cancer, asbestosis and pleural thickening.
Colin Gibson, chief executive officer at Your Legal Friend, said: 'We have seen a surge in asbestos related enquiries over the past twelve months and have moved to bolster our team further to support our expanding case load.
'Joanne is a hugely experienced senior solicitor who has a proven track record of successfully supporting the victims of asbestos related diseases and their loved ones. We're delighted to welcome her to the team.'
Joanne Candlish, solicitor and department manager for Asbestos at Your Legal Friend said: 'Approximately 5,000 workers including tradespeople and teachers die each year through exposure to asbestos in the workplace and employers must be held accountable for their actions if they are responsible.
'My focus is on bringing justice to those affected and holding negligent organisations to account.