Leading law firm Devonshires has bolstered its Leeds office with the appointment of a new banking partner and property solicitor.
Gary Grigor joins as a partner in the firm's banking team, having previously worked as a legal director at Addleshaw Goddard. Jasdeep Lall joins as a solicitor in the firm's securitisation team and also joins from Addleshaw Goddard.
Both are integral to Devonshires' commitment to grow its northern operations and will complement the firm's established social housing presence nationwide.
Gary has spent the majority of his career advising borrowers, banks, institutional investors and lead arrangers on debt finance matters, predominantly within the social housing sector. He is a recognised practitioner in the legal directories, renowned for his 'excellent sector knowledge' and extensive experience in advising on managing high-value private bond issues.
Jasdeep qualified as a Barrister in 2009. She acts for borrowers, funders and security trustees on property securitisation arrangements and will work closely with Chris Drabble, founding partner of Devonshires' Leeds office, complementing the firm's extensive experience in this field of expertise.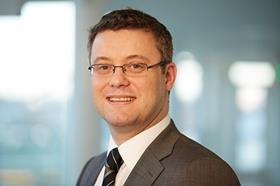 Chris Drabble said: 'The response to our Leeds office since its inception just three months ago, among Devonshires' existing and ever-growing client base, has been more than we could ever wish for.'
'Gary's banking expertise and reputation in the sector, coupled with Jasdeep's specialist experience, demonstrates Devonshires' commitment to recruiting high calibre practitioners to ensure we can realise our ambitions and fulfil the growing demand for our services.'
Gary added: 'The opportunity to join the partnership at Devonshires, the name synonymous with social housing finance, is the pinnacle of my career. The commitment and ambition shown by the partners to deliver a dedicated client-delivering northern office, coupled with the uncompromising quality that Devonshires is renowned for nationwide, is second to none.'
Devonshires opened its new Leeds office in Park Square in February 2017. The team specialises in banking, property and employment matters, with a particular emphasis on social housing operations.