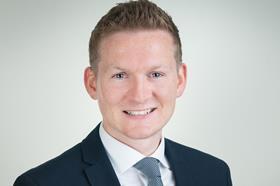 Thames Valley law firm Gardner Leader has welcomed Tim Blackman and Emma Ladd back to its team.
Blackman rejoins the firm as an associate in the commercial property team, whilst Ladd rejoins as a locum in the corporate and commercial team.
Blackman, who will work in the firm's Maidenhead office, said: 'I'm thrilled to be back at Gardner Leader and will be right at the forefront, managing what is a very exciting long-term project. Maidenhead is a key growth area for us as a business and I look forward to expanding all areas of our commercial property work there.'
He will focus on landlord and tenant matters (business space and industrial leasing), commercial property sale and purchases, and secured lending and development matters. He acts on behalf of individuals and corporate clients, together with high street lenders and regional/national charities.
Ladd, who originally joined Gardner Leader in 2014 as an associate (and later senior associate), is now based in Cyprus. The firm's commercial team has colleagues working in Ireland and Australia, as well as Ladd in Cyprus, allowing for flexibilty with clients across different time zones.
She said: 'The level of flexibility that Gardner Leader offer is a real driver for retaining talent and I am really happy to be back working with the warm and welcoming team. With the new way of working established for many, I hope that this "new normal" will enable more people to work from a distance and prevent firms loosing good staff or leaving the workforce altogether.'
Managing partner Derek Rodgers said: 'We are delighted to welcome Tim and Emma back to the firm. We strive to maintain meaningful relationships with all staff and it's great to see Tim returning in a pivotal role to help build on our Commercial Property offering and Emma supporting our Corporate and Commercial team.
'It's always been important to us to continually invest in our people and services in ways that positively adapt to the changing world. Ever more so today,we remain able to meet the requirements of our highly valued clients and staff, and provide the best level of service and expertise across all areas of the business.'