Franklin is pleased to announce the arrival of two of the country's leading corporate tax partners, Christine Daric and Olivier Mesmin from Fairway. Highly-ranked by leading legal benchmark publications for their skills in both corporate tax and real estate taxation, our new partners provide legal and strategic tax counsel to some of the best-known entities in France.
As advisors to the French Federation of Real Estate and Property Companies (FSIF) since 2003, Christine and Olivier helped to design, negotiate and amend the tax regime applicable to French REITS. Clients include French and global investors, regulated and unregulated investment funds, listed companies, management companies and promoters and managers.
Partners, Christine Daric and Olivier Mesmin say: 'We are proud to become part of one of the leading independent law firms in France. We are looking forward to partnering with the firm's market-leading private wealth tax team and to working with its highly-regarded real estate and corporate lawyers. We believe that Franklin's unique and independent structure, as well as its clear, high-end focus, provide the perfect platform for expanding our services to clients in France and overseas.'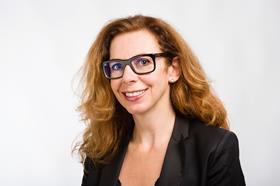 Franklin tax partner, Jérôme Barré, comments: 'Olivier and I were partners together at Ernst & Young, and I am delighted to partner with him once again at Franklin and to welcome Christine.'
Real estate partner, Henry Ranchon and corporate/M&A partner, Mark Richardson, state: 'We are delighted to welcome Olivier and Christine. The addition of their market-leading corporate tax skills is a key piece in our strategy of expansion for our real estate and corporate/M&A clients. Their knowledge of real estate and their knowhow in corporate taxation are of major commercial benefit for our clients at home and abroad. Our firm focuses on real estate, corporate/M&A and taxation amongst other areas, so this is a key development in the expansion of our high-end, cross-practice offering.'
François Verdot, real estate partner, concludes: 'The arrival of Christine and Olivier in our firm highlights the appeal of our model and gives credence to our high-end recruitment strategy. The expertise, renown, and complementarity of this team with all practice areas of the firm will further enable us to to add real value to the completion of our clients' projects.'
Partner, Christine Daric began her career in 1998 law firm, Landwell prior to joining the HSD Ernst & Young (now EY) as senior manager. In 2004, she moved to Baker & McKenzie where she was elected to the partnership in 2008. In 2015, Christine joined Fairway where she continued her market-leading corporate and real estate taxation counsel at the highest levels.
Partner, Olivier Mesmin began his career at the law firm of HSD Ernst & Young (now EY) where he became a partner in 1996. In 2004, he joined Baker & McKenzie as partner where he helped to develop the real estate business by setting up the real estate taxation team. In 2015, Olivier joined Fairway as partner where he consolidated his reputation as one of the leading lawyers in corporate and real estate taxation in France.