Liverpool-based MSB Solicitors has recruited associate solicitor Pippa Tudor and legal executive Dan Pierce to its family law team.
Divorce and children lawyer Tudor will specialise in divorce and complex financial disputes, including marital breakdown and cohabitee separation, as well as children issues that arise from relationship breakdowns.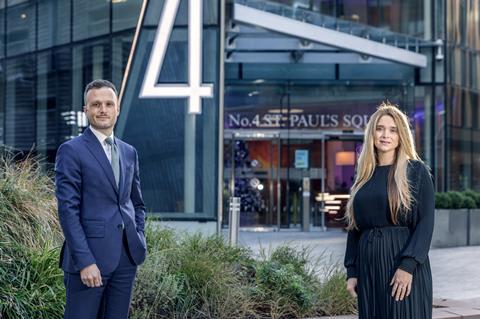 Tudor completed her training at MSB.
Children practitioner Pierce has experience in cases with social services involvement. He joins the firm from Paul Crowley Solicitors.
Partner and head of family Emma Palmer commented: 'Our Family team has been growing over a number of years and this year, we have seen the needs of our communities change as a result of the coronavirus pandemic, with an increase in a number of issues such as domestic abuse, divorce and childcare issues. This increase in demand, not only in volume but in complexity of cases, has led to us finding new ways of adapting to ensure we can continue to serve the needs of the Liverpool City Region.
'Both Pippa and Dan bring with them a huge amount of experience to help bolster our team, ensuring we can continue to deliver the very best services to our clients, whatever their needs.'