Sheffield-based dispute resolution law firm SSB Law has recruited three solicitors: commercial litigation managers Lucy Flynn and David Toyn, and GDPR specialist Tariq Khan.
Flynn, who joins the firm from Graysons where she was a partner in the personal injury team, will lead and develop the Japanese Knotweed department.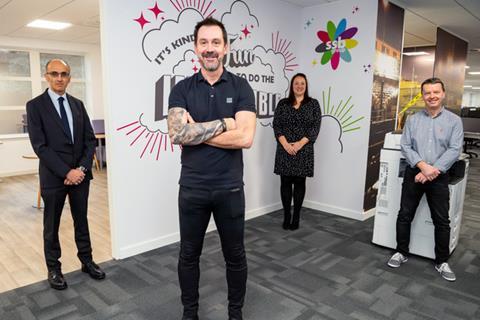 Toyn, who joins the firm from Thompsons Solicitors, will focus on expanding its commercial litigation services, leading the team dealing with mis-sold investment schemes.
Khan will establish a new data breach department. He previously worked at Burton and Burton and has over 18 years' experience across occupational disease litigation and false imprisonment claims.
Co-founder and CEO of SSB Law Jeremy Brooke commented: 'I'd like to extend a very warm welcome to Lucy, David and Tariq who each bring with them a wealth of expertise in their specialist areas. I wish them every success in their career at SSB Law. They join at an exciting period of investment at SSB Law as we continue to grow in order to provide the very best, accessible legal litigation services for our clients.'
SSB Law is part of SSB Group, founded in 2007. SSB Group employs more than 150 people in Sheffield across its divisions SSB Law, SSB Financial and SSB Compliance.