Specialist divorce lawyer and senior associate Layla Babadi has moved from Nelsons' Nottingham office to lead its family team in Derby.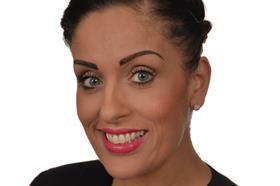 Babadi, who is an expert in international divorce law and worked on complex and high value divorce cases, will oversee and develop the divorce and separation team.
Babadi said: 'Over the years, the family team in Derby has done an excellent job building up a very strong presence and profile both locally and regionally.
'Family law is very broad and, as part of my priorities in Derby, I'm wanting to continue to develop the divorce and separation team and their specialisms, helping to further cement our reputation and knowledge and boost our offering in the city.'
She added: 'For me, the satisfaction of seeing someone who starts the divorce process – when they are often fragile – become the person they are at the end of that journey is very rewarding.'
Nelsons chief executive Stewart Vandermark commented: 'Since joining us from Moody and Woolley in 2015, Layla has brought a wealth of experience and her specialism in both high value and international divorce law has become an integral part of our service offering to clients. I look forward to seeing the team in Derby grow in terms of its strength and specialisms with Layla at the helm.'