Global experience agency Imagination has appointed Henry Kennedy to the role of general counsel.
Kennedy joins The Imagination Group Limited board after a year as the company's head of commercial legal services.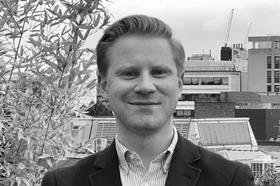 He is responsible for supervising all legal services across the group globally.
Kennedy completed his training contract at law firm RPC and became an associate within the commercial/IP team. He joins Imagination from Macmillan Publishers, where he was senior legal counsel.
Kennedy said: 'I am delighted to be taking on the role of general counsel at Imagination while it continues to expand its business, creating experiences that transform how people feel, think and act. As general counsel, my job will be to continue to evolve the legal department and help the global business to navigate exciting business opportunities in the future.'
Imagination CEO Patrick Reid said: 'Henry brings years of experience working on major legal matters within the media and commercial sectors and we are very happy he is now spearheading our legal team. It is a very exciting time for the company as we continue to grow and develop work around the globe.'
Imagination operates in 13 offices spread across nine countries with headquarters in London.