Norfolk Broads firm Capron & Helliwell Solicitors has appointed Richard Tinkler as partner.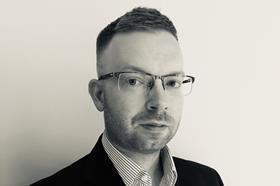 Tinkler, who has been an associate at the firm for almost four years, specialises in private client law.
He has written for the local newspaper in Norfolk on a number of occasions, and has spoken on wills and probate matters at events.
Tinkler has also been involved in the marketing and business development of Capron & Helliwell.

He commented: 'I am delighted to join the partnership at Capron & Helliwell Solicitors and am looking forward to continuing to be involved with business development at the firm.'