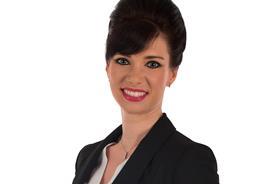 Housing specialist Lucie Cocker has been promoted to partner at north west firm Forbes Solicitors.
Lucie, who was previously an associate solicitor in the firm's housing and regeneration team, works with registered providers across the country.
She has a wealth of litigation and advisory experience in relation to all aspects of property litigation and housing management.
Lucie is particularly passionate about advocacy, especially trial advocacy, and is an experienced Higher Court advocate. She deals with all types of hearings from initial injunction/possession applications through to trials and appeals. Lucie also regularly appears in the First-tier Tribunal (Property Chamber).
Her particular areas of interest are property litigation including commercial and residential, tenancy fraud, mental health and mental capacity, disability equality and human rights, tenancy enforcement, policy and procedure review, tenure reform, welfare reform, immigration, homelessness, disrepair, successions/exchanges and possession against trespassers.
She regularly delivers training sessions for clients and is routinely invited to speak at national conferences.
Lucie, who is based in Chorley, said: 'I am delighted to accept the role of partner. It is great to be part of such a dedicated team, which is passionate about the housing sector and delivering an excellent client service.'
Stuart Penswick, partner and Head of Housing and Regeneration (Litigation) said: 'Lucie demonstrates a true passion and commitment to her work and has a reputation for being tenacious, extremely technically competent and fearless in court.'
'She is also renowned for giving advice in a user-friendly manner so it is understandable to everyone. We are delighted that she will be a key part of our future here at Forbes.'