Frances Heaton QC has been appointed joint head of chambers at St John's Buildings barristers' chambers. She joins Richard Norton, who became head of chambers in 2018.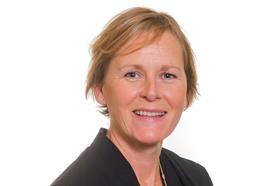 Called to the Bar in 1984, and taking silk in 2012, Heaton has more than 30 years' experience as a family law barrister. She has been at the chambers for six years.
The joint heads have now been appointed for a three-year term.
Norton commented: 'I am delighted to welcome Frances as Joint Head. As a member of the Board, Frances has played a key role in helping us work towards our vision of becoming the most cohesive Chambers in the country. We will work in partnership to carry on the exceptional work of our previous Head, Sally Harrison QC, in ensuring that Chambers continues to thrive.'
Heaton added: 'To have been elected as Joint Head of Chambers is a proud moment. Richard has already done a fantastic job as Head over the past year and with this new role, I'm looking forward to sharing the leadership responsibilities alongside him.'
St John's Buildings has 240 barristers and over 70 employees across sites in Manchester, Liverpool, Sheffield and Chester.