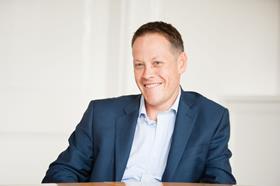 Gloucestershire law firm Willans LLP has appointed property litigation expert Nick Southwell as partner.

Southwell, who has worked at the firm for seven years, has a client base of businesses and individuals. He resolves disputes from landlord & tenant and inheritance cases through to disputes among shareholders, over contracts and intellectual property.

Managing partner Bridget Redmond commented: 'Nick is a real asset to the firm and our clients, and we are delighted to appoint him as our newest partner. He is fast becoming one of the leaders in the field of property litigation and we are pleased to see this team continue to go from strength to strength.'

Southwell added: 'Willans is a firm I am proud to be part of and I am delighted to have been made a partner. I look forward to continuing to provide my clients with commercially-minded, clear solutions to a range of legal issues.'
His promotion brings the firm's partner count to 15.