Dentons has announced two new country managing partner appointments: Séverine Hotellier in France and Alexei Zakharko in Russia.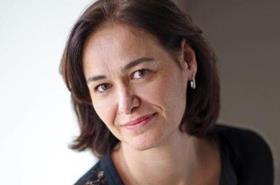 Séverine Hotellier will be France managing partner for a three year term from 2019 to 2021. She will be responsible for managing the Paris office, Dentons' largest office in continental Europe, and for leading the firm's commitment to innovation.
Séverine commented on her appointment, 'I am thrilled to take on this new role in addition to my insurance practice and continuing implementing Dentons' vision in France. As the world's largest law firm and a global innovation leader, Dentons is uniquely positioned to partner with our clients, locally and globally, to meet their strategic objectives.'
Séverine is also Head of the Europe Insurance group. She has 20 years' experience in insurance litigation and complex, high-stakes issues. She represents clients in disputes before judicial, commercial and administrative courts and advises insurance companies and industrial clients on claims management, as well as insurance-related technical, financial and legal issues. She is recommended as a leading lawyer in insurance law in France by directories such as Chambers Europe and Best Lawyers.
For the past three years, she has also coached a team from the Institute of Insurance of Paris 1 in the ALEA Insurance speech contest.
She takes over the leadership role from Marc Fornacciari. A highly ranked lawyer in Public Law and PPP, he will continue to serve clients as a Dentons partner.
'France is our top priority market and I look forward to working with a leader of Séverine's high caliber and our excellent team in Paris,' said Tomasz Dąbrowski, Chief Executive Officer of Dentons Europe.
Country managing partner elections for Dentons' large offices in Europe are held every three years.
Alexei Zakharko has been elected Russia managing partner at Dentons. In his new role, he will be responsible for the development of the Moscow and St. Petersburg offices.
Alexei Zakharko commented: 'I am honored to be elected to this role. As managing partner, I will focus on further strengthening Dentons' leading position in Russia in order to meet our clients' growing needs for top quality legal services and innovation.'
Alexei Zakharko has extensive experience in acquisitions, disposals, joint ventures, corporate finance and leveraged acquisitions. He also has considerable experience in private equity transactions, port/terminal transactions and bank equity deals. He is ranked as one of the leading lawyers in Corporate/M&A in Russia by Chambers Global, Chambers Europe, The Legal 500 and the Best Lawyers Guide.
Alexei Zakharko graduated from the Moscow State Institute of International Relations in 2003 and received a law degree from Cornell University in 2005. He joined Dentons' Moscow office as a trainee in 2002 and worked in the London office from 2007 to 2008. He was appointed partner in 2011 and head of the Energy and Natural Resources practice in 2017.
Alexei Zakharko takes over leadership from Florian Schneider, who was the Russia managing partner from 2012 until 2018. Florian Schneider will continue working as a partner in the Real Estate and Corporate/M&A practices.
Tomasz Dabrowski, chief executive officer of Dentons Europe, commented: 'Dentons has a powerhouse team in Russia and I am confident that under Alexei's competent leadership, we will maintain and grow our position as the top international law firm in Russia and CIS.'
Florian Schneider, Dentons partner, added: 'Alexei's knowledge of the Russian legal environment, strong leadership skills and commitment to clients will ensure his success in this new position.'