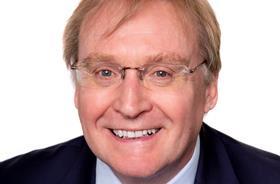 The Law Society has appointed a medical negligence solicitor from firm Fletchers Solicitors as chief assessor of its clinical negligence specialist panel.
Trevor Ward has taken up the post, after being an assessor of the panel since its inception. As chief assessor, he will be responsible for working with the Law Society to administer its clinical negligence accreditation scheme, oversee the application process and ensure it is up to date.
Trevor has more than 30 years' experience in the legal sector, specialising in all areas of medical negligence, and has been member of the panel for 25 years. He will hold the post of Chief Assessor for three years.
The clinical negligence accreditation scheme ensures that the general public are easily able to identify legal practitioners with proven competency in clinical negligence law.
Trevor said: 'It is an absolute honour to accept this appointment and to be involved with such an important programme. I have been on the panel for many years so can bring a wealth of experience to the role of Chief Assessor. It is a great way to start the New Year and a role that I look forward to developing over the coming three years.'
Trevor joined Fletchers Solicitors, one of the UK's leading medical negligence firms, in November 2017. He is based in Fletchers offices in St James' Tower in the heart of Manchester city centre, working alongside a team of 50 solicitors dedicated to dealing with medical negligence cases.
Ed Fletcher, CEO at Fletchers Solicitors, commented: 'At Fletchers, Trevor is responsible for handling the most serious, life changing medical negligence cases the firm receives.
'He is highly regarded in the legal industry due to his level of experience and his dedication to upholding high standards of practice within the sector.'
Trevor has been named a star individual in Chambers and was involved in the setting up of the Society of Clinical Injury Lawyers (SCIL). He has also held a number of additional positions on expert groups, including former elected chairman of the Forum of Complex Injury Solicitors (FOCIS) and past chair of the Legal Services Commission's Clinical Negligence Funding Review Committee. He is a fellow of the Association of Personal Injury Lawyers (APIL).