International legal and professional services firm Ince, today announces the promotion of four of its lawyers to partner.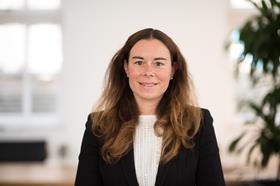 Jessie Blain becomes a new partner in the Ince Cardiff office. A key member of the real estate and commercial property team, Jessie has extensive experience across a wide range of property-related disciplines, including property development and housebuilders, acquisitions and disposals, social housing and secured lending. Her experience includes managing a plot sale team for a national house builder client, and managing the plot sales for an iconic landmark building in Cardiff.
William Spencer, who is based in the London office, has also been promoted to partner in the real estate team. William advises on a range of commercial and high-value residential transactions, including landlord and tenant matters, freehold and leasehold acquisitions and disposals, and mixed-use development work.
Peter McNamee has been promoted to partner in Ince's shipping team in London. Peter practices across the energy & infrastructure, commodities & trade, and maritime sectors. He is a litigation specialist, whose practice encompasses both wet and dry shipping matters. He frequently acts for shipowners, charterers, P&I clubs and hull & machinery underwriters in high court proceedings and London arbitrations on casualties and contractual disputes. He is also experienced in advising on some of the largest military procurement contracts in the defence and security sector.
Zeldar Wang based in the firm's Shanghai office has also been promoted to partner. Zeldar's experience spans maritime, commodities & trade, and commercial disputes, and includes contentious and non-contentious matters.
Julian Clark, global senior partner at Ince, commented: "I am delighted and honoured to welcome our four new partners. They have all proved themselves not only as great practitioners, but as people who want to develop the next generation of talent in our organisation. This is a priority at Ince as we believe that supporting our people to be the best that they can be is the key to growing a successful firm. It's what makes Ince, Ince."
Ince is proud to be able to offer leading legal and professional services across a diverse range of practice areas. The firm takes an advisory and action approach, collaborating with sector-specific specialists to offer legal advisory, business consultancy and technology services within one solution. Ince has developed these integrated solutions in several of its practice areas, including real estate, maritime and private wealth development."