Dentons has appointed partner Sara Biglieri as Europe Co-Head of Litigation and Dispute Resolution and Europe Head of the Litigation group. Based in Milan, she will also continue to lead the Litigation and Dispute Resolution practice in Italy.
In her new role, Biglieri will work alongside the other co-heads of the Litigation and Dispute Resolution practice in Europe - Barton Legum and Jean Christophe Honlet - who lead the International Arbitration group. Together they will be responsible for enhancing the market position, business development, cross-border collaboration and efficiency of the practice.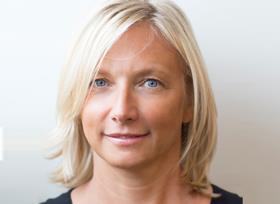 'Sara's appointment is an important step in our goal to be a leading dispute resolution practice, leveraging our Fearsome Five position in the US and leading International Arbitration practice in Europe', said Tomasz Dąbrowski, CEO of Dentons Europe. 'Not only is Sara a well-respected litigator, who has successfully represented clients in complex, high-stakes disputes, she is also an impressive leader with a proven track record in developing a thriving practice.'
Sara Biglieri commented, 'I am truly honored by this appointment, and look forward to working with my partners across Europe to build Dentons' Litigation and Dispute Resolution practice into a market leader on the continent.'
Biglieri joined Dentons in February 2016 to build and lead the Litigation and Dispute Resolution practice in Milan. Within the first year, she grew the practice into one of the largest among Dentons' practices in Italy, generating 20% of revenues in the country. She was recognized as one of the top 30 women lawyers in the Italian legal sector by Legalcommunity's MAG, and as one of the top women rainmakers by Italia Oggi Sette.
In her legal practice, Biglieri advises large multinational groups, commercial companies and financial institutions on dispute resolution, arbitration and compliance issues. She represents clients before all levels of Italian courts, including the Supreme Court. She is also an experienced arbitrator in ad hoc and institutional arbitrations and she has been appointed by the Chamber of Arbitration of Milan in several arbitrations.
Federico Sutti added, 'Sara's appointment illustrates the growing importance and influence of the Italian practice within Dentons. She is now the second partner from Italy to be appointed to a Europe leadership role, after Aldo Calza was named Europe co-head of Employment and Labor.'