Lucy Grey has been promoted as a partner at Trethowans, bringing the law firm's ever-growing number of partners to 35.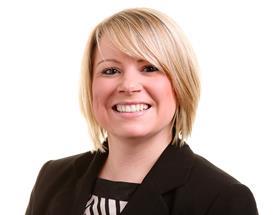 Lucy has been with the firm for more than four years, working with the corporate team to advise on mergers, acquisitions and disposals, management buy-outs and buy-ins and joint ventures. Her work has taken her everywhere from the South Coast to Hong Kong, working for businesses in a wide range of sectors, both locally and internationally.
In recent years Lucy has played a significant role in Trethowans' move into the market in Portsmouth. She spearheaded the firm's lead sponsorship of The News Business Excellence awards, which has helped to raise Trethowans' profile in Portsmouth and the surrounding areas significantly.
Her promotion to a partner comes at a time of growth for Trethowans, which has offices in Poole, Salisbury, Southampton and Winchester as well as a base in London.
Managing partner Chris Whiteley said: 'Widening our geographical reach is a key part of our growth strategy and Lucy has shown a real flair for this, opening up new business for us in Portsmouth and the surrounding areas in recent years. She will be a great addition to our team of partners as we continue with our growth strategy.'
Lucy added: 'I am delighted to have become a partner at such a fast growing and progressive law firm. It's been a pleasure working here for the last four years and due to the nature of my work, every day has been a new and different adventure. I'm looking forward to what the future brings in my new role as a partner.'