Two solicitors have successfully completed their two-year training contracts at leading Essex law firm Birkett Long and secured permanent positions.
Thomas Emmett, 26, from Benfleet, will be based predominantly at the firm's Basildon office, further strengthening the South Essex Business team.
University of Essex first-class graduate Sian Taylor, 25, will boost the commercial real estate team based in the firm's new offices in Amphora Place, Colchester.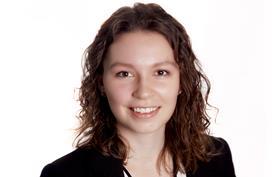 Thomas, a former student at SEEVIC College in Essex, will lead Birkett Long's newly-established drinks, hospitality and leisure team, which brings together specialists in business, commercial property and litigation to support Essex businesses working in these sectors.
He said: 'Throughout my legal studies my focus was on the commercial and corporate sides of the law and when I started at Birkett Long I wanted to specialise in those areas. The highly-regarded business team is the ideal fit.'
Thomas, who gained a teaching qualification and helped to deliver the CILEx Level 2 Legal Studies course at a south Essex college while studying for his Legal Practice Course, will also be a member of the firm's education team.
Thomas gained work experience with an Italian law firm in Milan and a barristers' chambers near Sydney in Australia, as well as with an international law firm in Sheffield, while undertaking his legal studies. As a student, he also worked as Case Manager for Sheffield University's pro-bono clinic.
He said: 'I've experienced a number of different firms and I particularly like the culture at Birkett Long. It is very supportive, with everyone from the partners to the administrators willing to give their time and share their knowledge.'
'The firm has a major focus on the Essex market, and I'm looking forward to serving the county where I've spent most of my life. Birkett Long has a reputation for providing timely and client-focused legal advice.
'This is the perfect environment to develop my career, especially with the added responsibility of leading the Drinks, Hospitality and Leisure team at the firm.'
Delighted Sian, who lives in Canvey Island and is also a former student of SEEVIC College, said: 'I decided when I was about 14 that I wanted to be a solicitor and I have always found the intricacies of the law very interesting.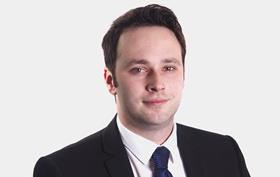 'Birkett Long is a lovely firm to work for. Ever since I met members of the firm at a Law Careers event at university I wanted to work there.'
Sian achieved a distinction for her Legal Practice Course at the University of Law in London and secured work experience with Birkett Long – her offer of a training contract came before she started her placement.
She started working in the commercial real estate team in Colchester and immediately developed a love for the subject. Sian said Birkett Long's training had prepared her well to work as a solicitor. 'From my first day, I was given a great deal of responsibility and everyone is always really friendly and helpful.
'Birkett Long is the perfect firm for me – it's a regional heavyweight firm, with interesting work and clients, that really values its staff,' said Sian, who plans to move to live in Colchester next year.
Birkett Long is a full-service law firm with offices in Chelmsford, Colchester and Basildon. With 24 partners, it provides a wide range of legal and independent financial services for business including corporate and commercial advice, dispute resolution, education, insolvency and employment and for individuals: family law, wills and conveyancing.