Civil and criminal litigation firm Byrne and Partners LLP has announced that Sara Teasdale has taken over as managing partner.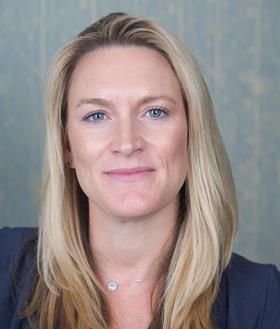 Sara Teasdale succeeds Michael Potts, who moves to the role of senior partner. Sara joined Byrne and Partners in 2014 from Pannone. Sara has experience of criminal and regulatory investigations and prosecutions brought by the SFO/FCA/MHRA/DOJ, acting primarily for senior, often high-profile individuals. Notable previous cases include acting for a corporate defendant in the SFO investigation into alleged criminal cartel activity in the pharmaceutical industry; for the former Finance Director of the main trading arm of Cattles PLC in the FCA and FRC cases; and acting for a number of traders at a variety of banks in LIBOR investigations. Sara has also acted in a number of high-profile bribery and corruption matters including the SFO BAE systems corruption investigation; the bribery prosecution relating to property dealings with the government ministers in the Turks & Caicos Islands; and the SFO prosecution of the Sweett Group plc and the SFO/DOJ Unaoil-related investigation.
Michael Potts qualified at Dechert LLP in 1997 and was a founding partner of Byrne and Partners LLP. Michael specialises in the defence of financial crime, fraud and regulatory investigations and prosecutions. He has acted in numerous high-profile investigations and prosecutions including DOJ/SEC/FCA investigations into the JP Morgan Chief Investment Office trading losses, FCA investigation into LIBOR rigging and the Operation Elveden investigation into alleged corruption at News International publications.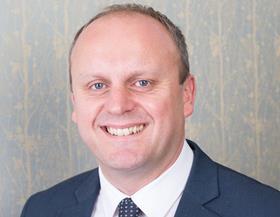 Commenting on the announcements, Michael Potts said: 'At Byrne and Partners, we are always looking to the future and ways to nurture and develop the next generation of leaders. Sara's appointment is a clear demonstration of this. Sara is a highly regarded practitioner and her strong expertise and commercial approach will be vital as we continue to grow and offer exceptional service to our clients. After six years as managing partner, I am also very much looking forward to my new role as senior partner and helping to take the firm forward as a first rate provider of legal services.'
Sara Teasdale added: 'Having joined Byrne & Partners in 2014, I have witnessed the firm go from strength to strength, particularly in the last few years under Michael's tenure. Michael's leadership has been instrumental in positioning Byrne and Partners as a leading boutique law firm. I am delighted to be stepping into the managing partner position and I look forward to working alongside Michael to devise and implement a strategy to take the firm from a first-generation firm to an established second-generation, legacy boutique firm. I am confident that, working closely with the partners and associates, I can steer the firm onto further successes in the coming years.'