International law firm IMD Solicitors LLP have announced the promotion of Olexandr Kyrychenko to partner effective from 1 August 2017.
Promoted to partner shortly after completion of his first year of employment at IMD Solicitors, Olexandr specialises in both civil and commercial litigation along with general commercial matters. Olexandr has and continues to develop a strong commercial client base and day to day advises Russian, Ukrainian and English speaking business clients whether based in the UK or abroad.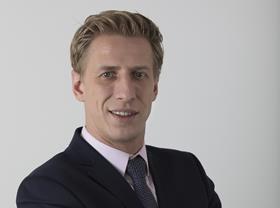 Olexandr started his professional career in 2011 at Horwich Farrelly Solicitors as litigation executive in their defendant fraud department. Following which, Olexandr took up an 18-month training contract where as a trainee solicitor he completed seats in real estate and commercial, employment and defendant insurance litigation. He then went on to qualify in September 2013 and joined IMD Solicitors in June 2016.
Marcin Durlak, senior partner and head of commercial at IMD says: 'We are delighted to welcome Olexandr as partner of the firm. In the short time that he has been with us, he has made a significant impact not only in his practice area but by also assisting in the development and growth of the firm as a whole.'
Marcin added: 'We are very lucky to have a whole host of talented individuals within the business and, as our firm continues its expansion and growth, we are committed to helping them develop further within their careers.'
IMD Solicitors are a leading provider of individual and business legal services to Polish, Russian, Ukrainian, Romanian, Latvian, Czech and Slovak communities throughout England, Wales and abroad.