Following a strong start to the financial year, employment law, HR and health & safety market disrupters, Law At Work (LAW) has made five promotions across the business.
Former deputy director of legal services, Margaret Anne Clark becomes head of the employment law department overseeing a team of 12 highly trained solicitors across the firm's Edinburgh and Glasgow offices. With more than 14 years' experience working as an employment law solicitor, Margaret Anne has advised on an all aspects of employment law matters, with considerable experience in discrimination and equal pay issues across the retail, care and transport sectors.
The firm has 380 retained clients which range in size from 5 to more than 12,000 staff. Margaret Anne will drive forward expansion plans by securing more UK wide clients focusing on sectors including education, construction and retail. LAWs current UK wide client base include Interstate Hotels, City Refrigeration Holdings (UK) Ltd, Pineapple Studios and Dobbies Garden Centres.
Daniel Gorry who was previously a senior employment solicitor has been promoted to deputy director of legal services. Daniel joined LAW in 2006 and has specialist knowledge in complex restructures for the education and leisure sectors. He is also one of the firm's authorities on employment tribunal matters and has spent the past 11 years representing clients on issues of unfair dismissals, discrimination and TUPE transfers.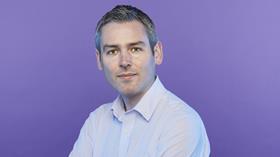 The company's client management division will now be led by Steven Smith who joined the firm in 2010 as operations manager. Steven brings a wealth of experience in client care and marketing.
In addition to senior promotions, Law At Work has offered full time positions to Paman Singh and Kirstie Beattie, who have recently completed their traineeships with the firm. Both Paman and Kirstie have worked on numerous employment law cases during this time, allowing them to develop knowledge in all aspects of employment matters. As the newest solicitors to the team, they bring with them a fresh outlook and have already begun building strong relationships with clients.
Magnus Swanson, chairman of Law At Work said; 'In the last year LAW has grown rapidly as we integrated the Square Circle team and clients into our business.
'We place great value on nurturing talent and actively work towards promoting from within the organisation. The individuals who have been promoted each have hugely impressive track records and we are looking forward to the future.'
Speaking of the promotions, Margaret Anne Clark said; 'Law At Work operates differently from other firms in the market and our objective has always been to change the conversation surrounding employment law. It is a privilege to be heading up such a talented group of solicitors, who as the future of the firm, are responsible for securing our position as the leading UK employment law, HR and health & safety specialists.'
The promotions follow a period of significant investment for the company; including a rebrand and new website that features an enhanced client support area for all three strands of employee relations support - employment law, HR (including in-house support) and health and safety.