Integrated fee-sharing law firm Spencer West has created a new director group.
The group will work closely and collaboratively with Spencer West's management team and other stakeholders on implementing key areas of the firm's strategy.
Employment lawyer and former FTSE HR director Amanda Lennon has been appointed as HR and wellbeing director, while former General Counsel and construction, engineering and projects lawyer Justine Brazil has been made collaboration and communication director. Both take on these roles in addition to their legal practices.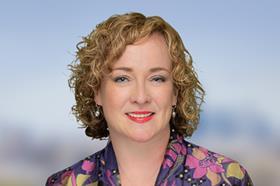 Lennon commented: 'I'm delighted to have been appointed into this role, and I'm really excited about driving the firm's HR and wellbeing strategy. This work will also complement my existing employment law practice for the benefit of colleagues and clients alike.'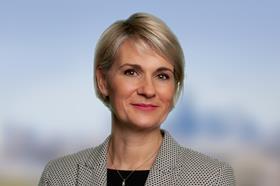 Brazil, who joined the firm two and a half years ago, added: 'I'm excited to be taking on this new role. Our collaborative culture is one of the key reasons I was drawn to join Spencer West and has been a key focus for the growth of my practice and of the firm. As flexible and remote working are now the norm rather than the exception, collaboration amongst all our colleagues and active engagement and communication are key to ensuring the future success of the firm.'
The pair join Ian McDowell (environmental, social, and governance director) and Helen Cox (marketing director) and other members of the existing finance and management team to form the advisory and steering group.
The group's plan is to form a market leading advisory team to support the firm's growth plans. The initial group are working on developing the firm's ESG focus, enhancing the firm's social calendar, and implementing positive changes following the results of a recent firm wide survey on various internal processes.
Co-founder and senior partner Simeon Spencer said: 'The firm plans to expand the Director Group over time by seeking out further talent internally. This approach to growing a leadership team has developed organically as a result of our culture of supporting its lawyers to lead wherever they wish to do so. This is a philosophy that continues to drive the growth of the firm and has already positioned us as a leading full service corporate commercial and private wealth firm with a growing UK and international presence.'
Spencer continued: 'The appointment of Amanda and Justine reflects the contribution they are already making. Our culture differentiates us from our competitors and we are serious about unlocking all the potential we can for our colleagues, many of whom have never practiced in a firm that truly listens to their ideas. They want to work in an environment where they can contribute their skills and experience to a growing and dynamic organisation in a practical and productive way.'