New Law Society research confirms that tackling unconscious bias, fair pay and promoting widespread flexible working are key elements needed to achieve gender equality in the legal profession
Now that women have overtaken men as the majority of practising solicitors, some will wonder if the profession has a gender problem at all. Others will retort that women only make up a third of partners. Landmark Law Society research conducted to mark International Women's Day, which fell last Friday, raises more questions. In the East Midlands, Wales, east and south-east, firms have a higher than average proportion of female partners. Yet London has the lowest proportion of partners who are women.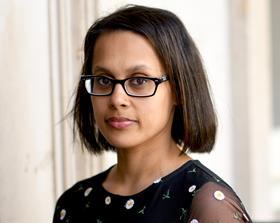 As Law Society president Christina Blacklaws points out, great strides have been made since the Sex Disqualification (Removal) Act 1919, which enabled women to become solicitors, barristers, jurors and magistrates, became law. However, there is still more work to be done, as Chancery Lane's Women in Leadership in Law report shows.
This report follows up on the Society's 2012 publication, Setting the Agenda for Change, and highlights the findings of roundtables and a survey of nearly 8,000 people on the issues affecting women working in law.
Half of survey respondents believed unconscious bias is the main reason why women cannot climb the ladder. One woman told a roundtable that she gave a talk at a conference with senior partners and associates: 'After that, at least three people came up to me and said: "Oh you sounded really confident." It came as a real surprise to people that I had the capability to stand up and speak. I don't think they meant anything by it, but I went away from it thinking, "How do people see me?"'
For individuals who have not experienced such instances, it may be easy to underestimate the demoralising effect which the assumption of inferiority, whether it is conscious or otherwise, can have on one's career

Women in Leadership in Law report, The Law Society
Another said: 'In 90% of my networking with clients and staff, people are so inappropriate about either my gender or the fact I am gay… I have almost burst into tears as a result.'
The Society says its research shows how often solicitors are presumed to be the 'tea girl' or note taker if they are the only woman in the room. Or they are mistaken for an assistant when they are accompanied by a junior or colleague. As the report states: 'For individuals who have not experienced such instances, it may be easy to underestimate the demoralising effect which the assumption of inferiority, whether it is conscious or otherwise, can have on one's career.'
Women solicitors with disabilities reported being given menial work and being told it was not necessary for them to visit courts. One roundtable attendee with disabilities said: 'When seen, disabled people may be considered to be weaker, readily patronised and stereotyped. This can lead to unemployment, less visibility in the workforce, and being cut off from progression and leadership.'
Roundtable participants also expressed frustration that more interesting, higher revenue-generating work appeared to be dished out to men.
The report acknowledges that not all assumptions come from a 'bad place'. For instance, a mother of young children might not be asked to travel abroad because bosses assume she would not want to.
Clients were regarded as a key driver for change. General counsel expect their panel law firms to be diverse, as US tech giant HP has shown by threatening to withhold up to 10% of fees if firms fail to meet diversity requirements. An in-house solicitor told a roundtable: 'In pitches for clients, don't just add a woman for the sake of having a woman on the panel. Include women in pitches because they would work on the client case. Potential clients should always ask the lead partner how diverse their pitch team is. If there are no women to field – why is that?'
To sceptics who think only men are to blame for women's struggles – not so. One roundtable participant said: 'I am an Asian woman in a senior position. I failed the Law Society's unconscious bias training and I was horrified with myself, it was a real eye-opener.'
The Society's report has many recommendations to help tackle inequality. But the report hardly marks the end of the journey to ensure men and women are equal in the law.
Blacklaws says the Society will follow its latest report with insights from men's roundtables, international work and impact assessment of the commitments made by people using Chancery Lane's tool kits. In June the Society will hold an international symposium, 'The power of gender equality to transform the business of law' .
Blacklaws hopes this latest report will 'provoke further discussion, consideration and, I hope, positive change'.