Magic circle firm Allen & Overy has re-elected Wim Dejonghe as senior partner for a second term, as it gears up to announce a new managing partner at the end of the month.
Wim Dejonghe took over as senior partner in 2016 and was given an initial four-year term. After beating off a challenge from the firm's co-head of banking Philip Bowden, he will begin a second four-year term in the role in May. Dejonghe joined Allen & Overy as a partner in 2001, and prior to becoming the firm's global managing partner, was the managing partner of its Antwerp and Brussels offices and co-head of the global corporate department.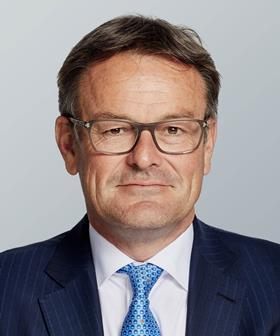 Dejonghe said: 'It is a great honour and privilege to be re-elected to this role for a second term and I would like to thank the partners for placing their trust in me to continue to lead the firm. A&O has seen considerable success in recent years and I'm looking forward to building on this, seeking further innovation and cementing our position as a global elite law firm.'
A new global managing partner is also due to be announced on 28 February following the retirement of Andrew Ballheimer, after 15 years in senior management roles at Allen & Overy.