The director of a charity that has fought to improve access to justice for vulnerable people is stepping down. Legal Action Group announced this afternoon that Steve Hynes will leave his post at the end of this month.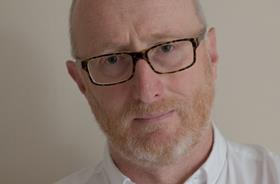 Hynes, who was previously director of the Law Centres Federation, has long campaigned against the legal aid cuts introduced by the government in 2013 and helped to establish campaign group Justice for All. He founded the Low Commission, which was chaired by cross-bench peer and disability rights campaigner Lord Low CBE, to develop a strategy for access to advice and support on social welfare law.
An outspoken critic of the Legal Aid, Sentencing and Punishment of Offenders Act 2012, Hynes said the Ministry of Justice's review 'consists of a few small scale (though welcome) tweaks around the edges' but 'these in no way compensate for the loss of access to justice for the public LASPO has caused'.
Under Hynes' stewardship, Legal Action Group developed a digital employment law service, MyPay London, which was unveiled this month and is designed to provide advice to London employees on pay. A national version will be introduced this year.
Hynes, who wrote Austerity Justice and co-authored The Justice Gap: Whatever happened to legal aid?, plans to pursue a career as a freelance consultant and writer.
He said: 'It's been an enjoyable and challenging time at LAG. I've been very fortunate to have worked with such able and committed staff, board members and authors at LAG, but the LASPO act continues to be the greatest threat to everything we stand for. I know LAG will continue to expose the damage it has inflicted and to campaign for greater access to justice.'
Laura Janes, LAG chair and legal director at the Howard League for Penal Reform, said: 'What Steve does not know about access to justice is not worth knowing. The charity has been incredibly fortunate to have benefitted from his tremendous expertise for over a decade, during a time of unprecedented attacks to legal aid in England and Wales.'
Carol Storer, who led the Legal Aid Practitioners Group for a decade, has been appointed interim director.