A top 50 firm has announced bonuses for all established members of staff after achieving a record turnover of £111m - but the amounts involved are down on last year.
All employees at Mills & Reeve will receive the £1,500 staff bonus, providing they work full-time and have been with the firm for at least a year, the firm declared. The bonus follows a set of financial results which saw revenue grow by 4%.
The bonus is less than last year, when staff received almost £2,300 each after record financial figures were posted.
Claire Clarke, Mills & Reeve managing partner, said: 'The growth of the firm would not be possible without the hard work of our people in delivering outstanding service to our clients. We are also proud that our people and our culture remain front and centre of everything we do.'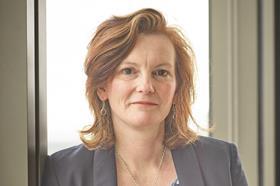 Meanwhile, Freshfields Bruckhaus Deringer has added to a summer of high retention rates after taking on 93% of its qualifying trainees.
The magic circle firm offered jobs to 38 of the 41 trainees in its August 2019 qualifying intake and all 38 offers were accepted.
This figure is higher than Freshfields' spring retention rate (78%) and up on last year's autumn retention score (83%).
Trainee development partner Craig Montgomery said: 'We are very pleased to be keeping on a high proportion of our August 2019 qualifying intake, reflecting the firm's continued commitment to recruiting, developing and retaining top talent.'
In July, Slaughter and May and Linklaters published similarly upbeat figures. Slaughter and May is taking on 37 of its 40 trainees (92.5%), up on last year's figure of 86%. Some 39 trainees put themselves forward, one was rejected and one did not accept the offer.
Linklaters is taking on 49 of 54 trainees qualifying this autumn, a retention rate of 91%. This is significantly higher than last year, when 73% of trainees went on to become newly qualified associates. From the qualifying cohort, four trainees resigned and one was rejected.
Update today at 09.45: Mills & Reeve added that part time staff and employees who joined midway through the financial year will receive a pro-rated bonus.