Some of the biggest firms specialising in judicial review work have told the lord chancellor to expand the panel conducting a government-commissioned independent probe to include claimant lawyers.
Leigh Day, Bindmans, Irwin Mitchell, Bhatt Murphy and Deighton Pierce Glynn have written to Robert Buckland to express concerns about the Independent Review of Administrative Law, which is being chaired by Lord Faulks QC, a former Tory justice minister.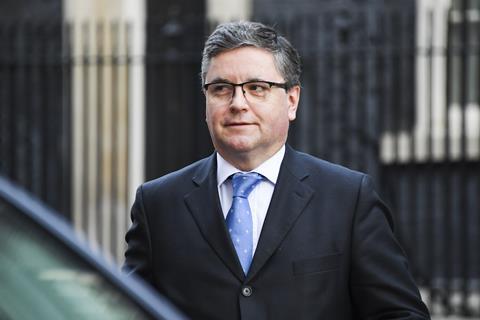 They say the six-strong panel is not fully representative of those concerned about the judicial review process.
The panel comprises Faulks, who served as a justice minister under David Cameron from January 2014 until July 2016, Professor Carol Harlow QC, Vikram Sachdeva QC, Professor Alan Page, Celina Colquhoun, and Nick McBride.
Harlow is an emeritus professor of law at LSE. Sachdeva is chair of the Constitutional and Administrative Law Bar Association. Page's previous roles include specialist adviser to the Scottish Parliament's Scotland Bill committee. Barrister Colquhoun specialises in planning and environmental law. McBride is a fellow of Pembroke College, Cambridge.
The firms want practising lawyers with expertise in claimant public law litigation and judicial review funded by legal aid to be added.
In a statement, they said: 'For such a review to be credible, its terms need to be widened significantly, and the membership of the panel needs to more fully reflect the legal body that carries out judicial review work. If it is not, then any premise underlying this review, that judicial review is routinely abused by claimants, may go uncorrected.'
A call for evidence was issued to more than 200 people, including government departments, parliamentarians and professional bodies, last week. The deadline for responses is 19 October.
The firms say in their letter to Buckland: 'Given the incredibly wide range of factors that the panel will have to consider, and the potentially major constitutional change that such reforms could bring about if adopted, those options must be subject to a full and proper consultation at a formative stage.'
A Ministry of Justice spokesperson said: 'The panel members are esteemed in their respective fields and are drawn from legal practitioners and eminent academics.'