The Chartered Institute of Legal Executives (CILEX) has designed a new route into the profession for non-graduates, enabling students to qualify with full practice rights within six years.
The CILEX Professional Qualification combines work and study and covers both legal knowledge and commercial awareness, including mandatory modules on technology, business skills and emotional intelligence.
The progressive qualification has three stages, allowing students to become CILEX paralegals, CILEX advanced paralegals or CILEX lawyers. Unlike the existing route, those who qualify as CILEX lawyers under the new scheme will automatically attain full practice rights giving them 'parity of opportunity to that of a solicitor'.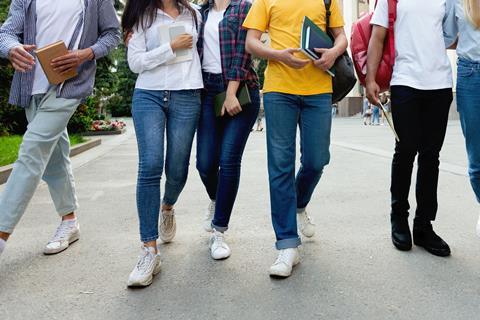 The route will cost a maximum of £12,500 and each stage will take around 18 months to complete.
The institute said the route will prove a 'substantially more affordable way for students to become lawyers than the new Solicitors Qualifying Examination (SQE)' as a degree or equivalent qualification is not required.
CILEX chief executive Linda Ford said the qualification 'recognises that a successful career in the law requires more than just legal knowledge'.
'By blending academic studies with practice-based experience throughout the qualification and the addition of a wider set of business and personal effectiveness competencies, the next generation of CILEX Lawyers will have the skills needed to adapt, innovate and enhance how legal services are delivered to meet evolving consumer needs,' she said.
Ford added that the SQE 'does not go far enough' to boost diversity in the profession and said the Solicitors Regulation Authority 'missed an opportunity' to modernise the profession by focusing primarily on traditional legal skills.
Subject to final regulatory approval, the CILEX Professional Qualification will open for enrolments in June.
Earlier this week, the University of Law announced a range of new SQE courses. The university has designed a master's course to eventually replace the Legal Practice Course costing between £12,000 and £16,500.