The latest list of new recorders are showing encouraging signs of diversity with a surprising number of solicitors from larger City firms being appointed. However, barristers continue to outweigh solicitors in the 118 appointments announced by the judiciary yesterday.
Yesterday's announcement did not state the professional backgrounds of the new part-time judges. The Gazette checked every name and it appears that around 10% of the new intake are practising solicitors.
These include Christian Toms, a partner in Brown Rudnick's litigation and arbitration practice group. Toms said: 'I am truly honoured to be appointed a recorder in the Wales Circuit, particularly as I am Welsh. It is a real privilege to be given the opportunity to take on this important new challenge and I am extremely grateful for the encouragement of my peers and the support of Brown Rudnick.'
Other solicitors include Laurence Harris, a partner at international firm Cooley, Stephen Hocking, a partner at DAC Beachcroft, and Christabel Ashby, deputy principal solicitor in the child care team at Oxfordshire County Council.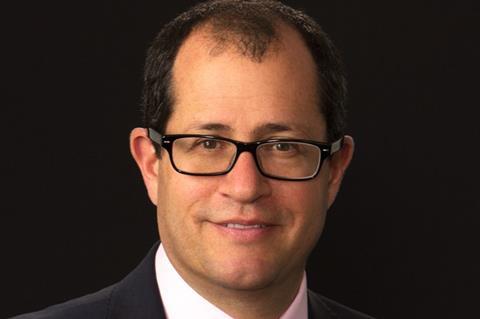 Harris said: 'Pro bono work and public service has always been important to me and I have been involved in it for some time. Applying to become a recorder was a natural extension of that and I am honoured to be appointed. It was a very attractive position as I thought it would be a challenging role where my skillset could add value, whilst enabling me to continue my daily responsibilities as partner at Cooley.'
Justin Stock, London managing partner of Cooley, said: 'Giving back to the community is core to Cooley and we are proud of the many programmes we run across our offices. Laurence has contributed a huge amount to multiple initiatives over the years and we are delighted that he has been appointed as a recorder, one of only a few solicitors in the role.'
Law Society president Simon Davis congratulated all the solicitors who have been appointed.
Davis said the recorder role is a key one which often feeds into positions in the senior judiciary. 'Solicitors continue to be underrepresented on the bench and despite these successes, it is disappointing to see a low number of solicitors sitting in and appointed as recorders,' he added.
'Solicitors from all backgrounds possess judicial skills, and we work with members across the profession to help them understand what it takes to make a successful application for judicial office. The Law Society will work with stakeholders to support solicitors interested in judicial appointment, and continue to advocate for more solicitors to be appointed to this role and in the wider judiciary.'
The appointments will take effect from 12 October.