A listed claims management company has announced a leadership overhaul ahead of publication of a crucial set of results.
NAHL told the London Stock Exchange today that chief executive Russell Atkinson had resigned with immediate effect and will leave the company's employment at the end of this month.
Caroline Brown, chair of the board, will lead the search process for a replacement. The company said its two divisions, led by their own autonomous management structures, will continue to operate unaffected.
Brown said: 'We would like to take this opportunity to thank Russell for his considerable contribution to the group over the past eight years including the IPO, three acquisitions, the transformation of the personal injury business into a law firm and navigating the Covid-19 lockdown this year. We wish him well for the future.'
NAHL said in June that residential property work had dropped 75-90% in the early weeks of the UK lockdown, with volumes still back to only 50% of normal levels.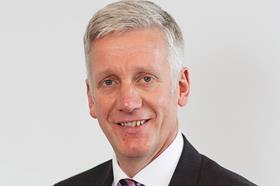 A few weeks later, the company confirmed it had reached an agreement with Yorkshire Bank to extend an existing loan facility for a further 12 months to the end of 2022. It said today that trading has continued in line with expectations, with an announcement on six-month performance due on 22 September.
NAHL shares remained unchanged today, but over the course of this year the price has tumbled from 101.9p at the end of December to 39.1p currently. While the pandemic has hit most businesses, NAHL has faced the additional headache of potential reforms of the low-value personal injury claims process, and the fallout from terminating a joint venture with Lyons Davidson at the turn of this year.
Atkinson was a key figure in the development of the business from solely claims management to offering an end-to-end service through tie-ups with law firms. He joined as managing director in 2012 and became chief executive of the group following its admission to the AIM market of the stock exchange in 2014.