Magic circle firm Clifford Chance has reversed salary cuts for its newly qualified solicitors, who can now earn up to £100,000 once again.
In June, Clifford Chance cut pay for solicitors qualifying in autumn 2020 to £94,500 including bonuses in response to the pandemic. However, according to its website, NQs can now earn up to £100,000 in total compensation.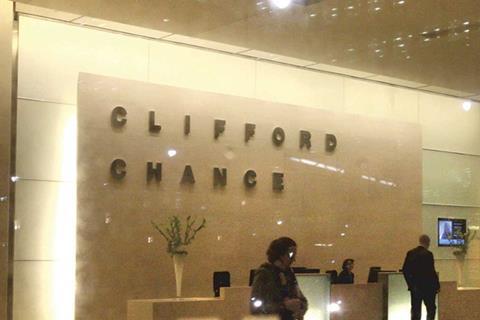 First-year trainees will receive a pay package of £48,000, which will increase to £54,000 in the second year of their training contract.
A host of City firms cut NQ pay over the summer, reversing last year's graduate pay battle. Solicitors who qualified at Allen & Overy this autumn received a minimum of £90,000 – £10,000 less than last year – and Slaughter and May's baseline salary has dropped by £5,000 to £87,000. Meanwhile NQs at Hogan Lovells' London office received £85,000 as opposed to £90,000.