City firm CMS has re-elected Penelope Warne as senior partner of its UK LLP, a four-year post starting in the spring. Warne became the firm's first female chair and senior partner in 2014 and has steered the firm through two major mergers.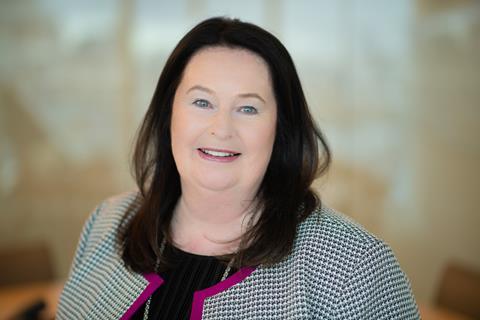 Warne, an energy specialist, will start her second term as senior partner on 1 May, having been voted in by the partnership. She said: 'The firm is in a very strong position, having accomplished a truly extraordinary transformation through mergers and strategic growth, and I look forward to building on this success as we enter a new and exciting phase.
'My priority is our clients and our people and to lead the firm with an outward looking, global, fast paced programme. I will also continue promoting a strong and supportive culture of trust, teamwork and innovation where all our people feel empowered and new ideas, initiatives and diversity and inclusion all flourish.'
Warne has managed two successful mergers during her tenure; one with Scottish firm Dundas & Wilson in 2014 and a three-way merger with Nabarro and Olswang in 2017. She also introduced a 'timeout break' for employees, allowing them to apply for up to one month's unpaid leave.