Every lawyer will need to know about blockchain, smart legal contracts and cryptoassets, the master of the rolls stated today. 'Major developments are imminent. They will mean that every lawyer will require familiarity with the blockchain, smart legal contracts and cryptoassets,' Sir Geoffrey Vos told an event to launch a new edition of authoritative guidance on the legal and regulatory aspects of the technologies underpinning digital currencies and the booming market in 'non fungible tokens'.
The guidance, drawn up by an expert working group, provides lawyers and practitioners advising on blockchain and distributed ledger technologies (DLT) with an understanding of evolving commercial and technological issues and how they impact wider areas of litigation and the law.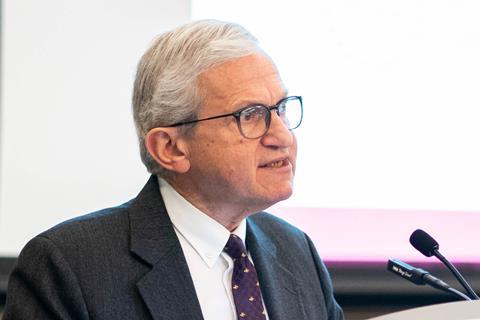 Anne Rose, co-lead of London firm Mishcon de Reya's blockchain group and founder of the working group, said the updated guidance was a vital step in providing clarity around the legal implications when using blockchain and similar technologies. 'We've made significant updates to the original edition, focusing on both recent and imminent developments, such as the launch of central bank digital currencies and the now mainstream use of cryptoassets and smart legal contracts - so we can continue to work together in unlocking the benefits of these technologies,' she said.
The group calls for action to develop an effective and proportionate regulatory regime for cryptoassets such as non-fungible tokens. 'The UK must act quickly to clarify its policy approach and introduce new rules where relevant in order to give the market certainty and facilitate the development of efficient and orderly markets in cryptoassets,' the guidance states.
The master of the rolls' words were echoed by Law Society president I. Stephanie Boyce, who said: 'Distributed ledger technology, smart legal contracts and cryptoassets will likely form the infrastructure of the digital economy and basis for future transactions, which lawyers will continue to advise on.'
The guidance is available on the Law Society's website.