A law firm is celebrating the appointment of one of its housing solicitors to the bench - and says there were no worries about the role taking her away from private practice work.
Helen Tucker, a partner in the housing management team at Anthony Collins Solicitors, has been appointed a deputy district judge for the Midlands Circuit. She will sit part-time in the county courts from early next year.
Tucker said she was 'hugely honoured' by the appointment and looking forward to drawing on the experience she has gained at her law firm.
Tucker is not the firm's first judicial recruit. Rankeshwar Batta, a partner in the clinical negligence and personal injury team, is a deputy district judge on the North West Circuit. Sarah Huntbatch, legal director in the clinical negligence and personal injury team, is an assistant coroner.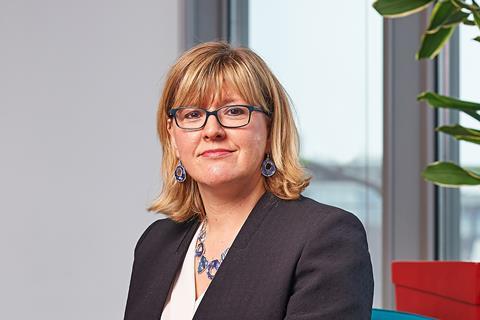 Commenting on Tucker's new role, senior partner Peter Hubbard said: 'On behalf of everyone at ACS, we'd like to congratulate Helen on her appointment as a deputy district judge. We are proud to support our staff and partners who pursue part-time judicial roles and recognise the importance of doing so to support the administration of justice by our court service and judiciary.'
Latest diversity statistics highlighted a judiciary dominated by barristers, with the number of non-barristers in post lower than it was in 2014.
Responding to a House of Lords constitution committee report on judicial appointments in 2017, the Ministry of Justice said law firms continued to obstruct solicitors who aspired to be judges. Targeted outreach would be undertaken for solicitors and other under-represented groups to raise awareness of judicial roles and tackle misconceptions.
Asked why some law firms may be reluctant to support employees in joining the judiciary, Hubbard said: 'There is concern that litigators becoming part-time judges may take them away from their private practice work for clients. Our experience is that it gives our litigators a much greater breadth of experience of how litigation cases are developed and decided in the court system, that we can then use to give our clients the best strategic advice on their cases.'