A firm has had its application for an interim injunction to prevent a former employee from enticing away clients dismissed by the High Court.
Kathryn Jones worked for Hine Solicitors Limited (HSL) under a standard employment contract which included mutual notice periods. She worked at the firm's Oxford branch dealing with clients in the family department only. She gave three months' notice in February 2023 and joined Blaser Mills LLP from May 2023.
HSL sought an order preventing Jones from enticing away or attempting to entice away any HSL client until 8 May 2025. The judgment said 'client' was defined to mean any person, firm, company business or other organisation who is a customer of HSL. The definition 'would give rise to considerable uncertainty', the judgment said.
The firm, which has 14 branches, argued the employment contract provided an 'obligation to work a minimum employment term of three years prior to the ability to give notice' and Jones was not entitled to resign.
Mr Justice Constable, in Hine Solicitors Limited v Kathryn Natasha Jones & Anor, said: 'The evidence of 'enticement' on the part of Ms Jones is close to non-existent.
'Following her departure, there is no dispute that two clients of HSL took their work to the second defendant. That was at the start of May, and there is no evidence of any others since, and there is no evidence of any nefarious or improper steps taken by Ms Jones either before or after her departure from HSL in order to 'entice' the clients.
'It is perfectly natural that a client may wish to move, and the move itself (the only evidence relied upon, in effect) is simply insufficient to establish even a "serious issue" that this was the result of an active 'enticement' or solicitation. There is no serious issue to be tried that Ms Jones has undertaken or intends to undertake any activity which has placed or would place her in breach of the pleaded implied term of fidelity (including on the basis that this would prohibit "enticement").'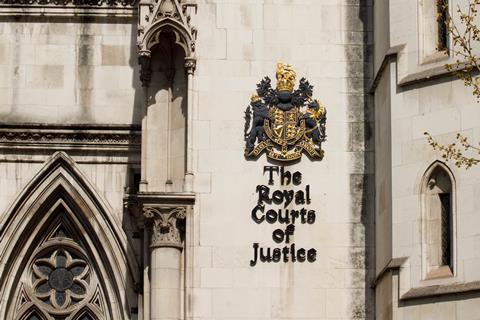 The judgment said it would be 'unwise to conclude that either side has a prima facie entitlement (either to rely upon the burden upon the employer to prove the legitimate business reason for a restraint, or that which applies in "employee competition" cases)' in the 'somewhat hybrid case'.
It acknowledged the judge's view that Jones' case, that her resignation was accepted, appeared strong on the evidence.
Constable said: 'The fact that the restraint sought imposes greater restrictions than had been contractually agreed upon in circumstances where there is no evidence of a legitimate business interest which needs more onerous protection weighs, in the balance of convenience, against granting the interim injunction.'
Dismissing the application, the judgment said the firm's 'unexplained' period of delay in bringing the claim allowed Jones to 'change the status quo (to move from employment with HSL to the Second Defendant) in circumstances where she did not know HSL did not accept she was entitled to do so'.
This article is now closed for comment.