Criminal defence firms could go out of business if more jury trials are not held, a managing partner has said. The warning comes as the chair of the Criminal Bar Association highlighted the extraordinary amount of planning that has gone into starting a small number of jury trials during the Covid-19 pandemic.
Jury trials have restarted at Manchester Minshull Street, Bristol, Cardiff and the Old Bailey, with trials listed to start in Reading, Warwick and Winchester this week.
Richard Atkinson, managing partner at the Kent branch of Tuckers, welcomed the move to get cases heard and commended the thought that has been given to ensure court users' safety. However, he said there was already a significant backlog of Crown court cases before Covid-19 struck and consideration must be given to how court capacity can be increased while maintaining safety.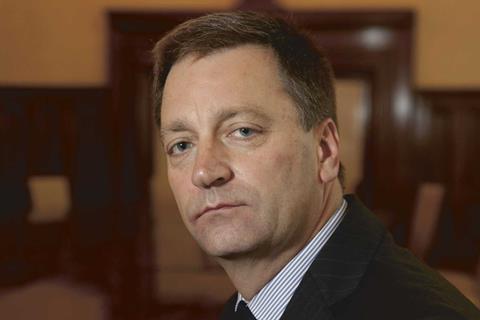 On Friday, the lord chief justice said venues such as sports halls and hotel conference rooms are being considered for hearings to clear any backlog caused by the lockdown. Lord Burnett of Maldon told the House of Commons justice select committee that already 1,400 cases are waiting to go from the magistrates' court to the Crown court, with the backlog increasing all the time.
Atkinson, a co-chair of the Law Society's criminal law committee, said: 'It is important that the backlog does not continue to grow at the same rate as present. This also has to be borne in mind from the solicitors' point of view because it is Crown court cases that ensures the financial survival of most firms.
'Most firms do not make money in lower crime [work] and it is the large Crown court cases that ensure firms are able to break even overall. The absence of these trials is placing an enormous financial strain on solicitors' firms. If firms are incapable of coming through this crisis [and] they end up going out of business, that will add to the strains within the criminal justice system because there will be a lack of representation.'
In her latest weekly update, CBA chair Caroline Goodwin QC highlighted the 'first class precision' that has gone into resuming trials. At Warwick Crown Court, which she visited, jurors are taken to the jury suite, where the floor is marked to indicate where the juror should stand while ID checks are conducted. Jurors are directed to numbered tables, which are two metres apart and have hand sanitiser, a jury pack and tissues. Jurors are then taken into the court along clearly marked routes to their designated seat.
Defence counsel for a case in Cardiff outlined the 24 steps in place to protect court users. One-way systems operate in the corridors. Witnesses are brought in via the judge's entrance. All indictments, copy exhibits and interview transcripts are handled with sterile gloves and placed in folders. Emails are exchanged between defence counsel and solicitors who are sat in another courtroom observing the proceedings via video link.
*The Law Society is keeping the coronavirus situation under review and monitoring the advice it receives from the Foreign & Commonwealth Office and Public Health England.