France's new prime minister is a lawyer and former member of New York-based international firm Debevoise & Plimpton LLP. Édouard Philippe was appointed by President Macron on Monday.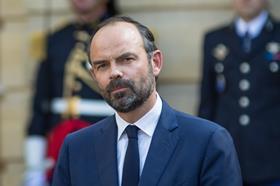 The 46-year-old graduate of France's elite École National d'Administration is a specialist in public procurement law, the French press reports. He spent two years at Debevoise & Plimpton from 2005.
Debevoise & Plimpton has had a Paris office for more than 50 years. Its international team already includes some strong political connections. Michael B. Mukasey, of counsel, served as US attorney general from 2007 to 2009. Its European litigation practice is headed by Lord Goldsmith (Peter Goldsmith QC), attorney general in the Blair government.
Other notable figures on the payroll include Mary Jo White, who served from April 2013 to January 2017 as Chair of the US Securities and Exchange Commission and the immediate past president of the International Bar Association, David W. Rivkin.
Philippe, whose appointment is seen as Macron's attempt to woo the centre-right Republicans vote, is an amateur boxer and noted for preferring beer to wine.
Update: Philippe has named centrist political veteran and three times presidential candidate François Bayrou, 65, as keeper of the seals (lord chancellor) and minister of justice. Bayrou was a history teacher before entering politics.