London-based litigation funder Calunius Capital has secured £100m in fresh capital to be invested in large-scale litigation and arbitration.The development means Calunius now advises funds worth more than £200m – and is a sign of the growing flow of capital into the litigation funding industry.
The new fund, known as Calunius Fund 3, is double the size of Fund 2, which raised £50,000 in 2014. The capital has been provided by the same investors.
The fundraising follows a big win for Calunius in August this year, after it successfully backed Rusoro Mining Ltd in its dispute with the Venezuelan state. Rusoro was awarded $1.2bn at arbitration.
Calunius chair Leslie Perrin said attitudes had now evolved to see funding as 'a means of securing access to justice and as a desirable tool in the management of the financial and other risks involved in litigation and arbitration.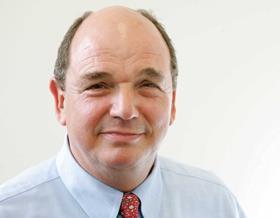 He pointed to developments in Hong Kong and Singapore this year as evidence of the growing acceptance of litigation funding.
Last month, the Hong Kong Law Commission published a report in which it expressed support for the use of third-party funding in arbitration. Legislation is to be introduced to abolish barriers to arbitration funding in Hong Kong, and introduce light-touch regulation. In Singapore, legislation is expected early next year to permit third-party funding in arbitration.
Other funders have also seen big increases in their investment capability over the past 18 months. Funding giant Burford raised £100m though a bond issue in April. According to its listing in Litigation Funding magazine's table of funders, it has invested more than $480m in litigation and arbitration to date.
Meanwhile in May 2015, funder Therium secured £200m to invest in large-scale litigation, group litigation and arbitration.