Jailed Turkish lawyer Ebru Timtik has died just weeks after international bar bodies warned of her deteriorating condition on hunger strike. According to reports from Turkey Timtik, one of hundreds of lawyers arrested in an internationally condemned government crackdown on the legal profession, died in hospital on the 238th day of a death fast.
Her colleague Aytaç Ünsal, who has also been on hunger strike since the beginning of the year, remains in critical condition.
Timtik had been sentenced to 13 years and six months in prison on terrorism offences following a trial described as unfair by local and international bar associations. Earlier this month global legal bodies including the International Bar Association, the Law Society of England and Wales and Netherlands-based Lawyers for Lawyers expressed their concern about her treatment.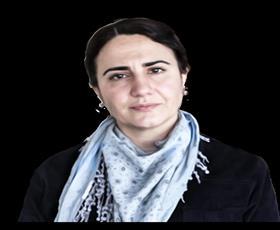 News of Timtik's death prompted worldwide reaction. 'We are deeply saddened to hear of Ebru Timtik's death – who was on hunger strike to protest against a lack of fair trial in her own case, as well as cases of other defendants in Turkey,' said Law Society of England and Wales president Simon Davis.
'The Law Society's thoughts are with her family, friends and the legal profession in Turkey at this extremely tragic time.'
The Turkish government has been accused of a systematic assault on the independent legal profession since an attempted coup in 2016.