An 'ambitious' six-year strategy to reduce the number of people who die by suicide is driving the Samaritans to expand its in-house legal support. The charity has begun recruiting a legal counsel (risk and compliance) to join its three-strong legal team.
Samaritans general counsel and company secretary Ben Anstey told the Gazette that the main reason for the new role is that the charity has 'ambitious plans to develop our services to allow more people to access them in new and different ways'.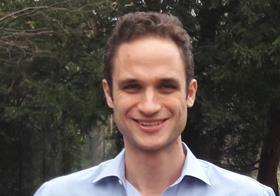 The charity's six-year strategy, called 'Working Together to Reduce Suicide', will improve services and access to those services, and increase the charity's research and influencing work.
Governance reforms include a 'transition' programme through which the charity's 201 branches in the UK and Republic of Ireland either become part of the main central charity or are linked to the central charity through an affiliation arrangement.
Charities are also facing a 'shrinking space' in which to operate, Anstey said.
'They are asked to do more with less. But they are being given less room within which to do it, with tighter rules and restrictions in areas such as political lobbying, fundraising regulation and data protection obligations.
'This is coupled with more assertive action against charities by regulators such as the Information Commissioner's Office. There is an ever-increasing need to have expert in-house legal support to guide charities through this challenging new landscape.'
The new legal role may involve providing intellectual property advice to support the development of digital communications initiatives or reworking procedures to ensure compliance with the forthcoming General Data Protection Regulation, Anstey said.
The team currently consists of a general counsel; the governance, risk and compliance manager; and the governance and compliance officer, who are based in a converted mill in Ewell, Surrey.
Anstey said each is developing expertise areas 'and taking more and more defined responsibility for those areas', with the aim of developing individual specialisms while maintaining a good understanding of each other's work.
The legal team plays a 'central role' in evolving the Samaritans' structure and governance, Anstey said.