The judge overseeing a group action against the Post Office has refused an application that he recuse himself from proceedings.
In judgment handed down today, Mr Justice Peter Fraser rejected the application from the Post Office. Fraser J said he was confident he can proceed with the trial in a 'wholly impartial' manner and that he does not feel any embarassment or difficulty in proceeding as a result of the application.
The Post Office said it plans to appeal to the Court of Appeal.
The trial, one of several in Bates & Ors v Post Office Ltd in long-running litigation by subpostmasters in connection with accounting errors they blame on the office's IT system, had been suspended following the recusal request.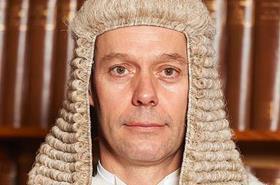 It will now resume on factual evidence only later this week. Expert witness evidence has been delayed until the middle of next month.
The Group Litigation Order is split into several separate disputes. Earlier this month, Fraser J ruled on the first of the trials which focused on the contractual relationship between the Post Office and its subpostmasters. The current trial focuses on the IT system (Horizon) itself.
The application for recusal was reportedly on the grounds that Fraser J's ruling in the first trial, in which the Post Office was adjudged to have shown 'oppressive behaviour' to claimants, suggested he had already formed an opinion on matters yet to be discussed in current and future trials. The Post Office did not comment on this.
However, Fraser J wrote that he intends to continue with the Horizon issues trial. 'I am confident that I can resolve this litigation in a wholly impartial and judicial manner,' he added.
The Post Office should have until Thursday this week to file its grounds of appeal with the Court of Appeal.
A spokesperson for the Post Office confirmed it will be seeking to appeal the judgment on the recusal application and that it will 'continue to vigorously defend this litigation'.
They added: 'We believe the overall litigation remains the best opportunity to resolve long-standing issues in order to ensure a stable and sustainable Post Office network for the benefit of the communities who rely on our services every single day.
'Our relationship with our postmasters, operating more than 11,000 Post Office branches throughout the UK, is of the utmost importance to us and we are continuing with our programme to improve the way we work together with them.'