Just hours before a new lay lord chancellor is sworn in before a sceptical judiciary, the government has promised to consult judges on their pay rise. A letter from the Senior Salaries Review Body (SSRB) to the lord chief justice and other heads of the UK judiciary says the review, announced last December, will seek data on how judges' previous earnings compare with salaries on the bench.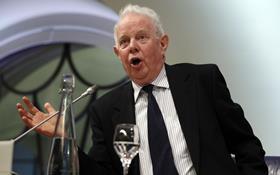 The widening gap between earnings in private practice and judicial salaries is widely believed to be a factor in the current recruitment crisis. Confirmation that such differentials are to be taken into account will be seen as an olive branch to the judiciary.
According to the letter, the SSRB will submit its advice to the lord chancellor by June 2018. Its terms of reference are 'to look fundamentally at the pay structure, taking into account judicial recruitment in the light of the external market, retention and motivation.'
In a strongly worded speech last week citing a 'lack of understanding of the position of the independent judiciary' by different arms of the state, the lord chief justice, Lord Thomas of Cwmgiedd, spoke of the lord chancellor's duty to secure funds for the judiciary to carry out its role.
'Such duties may preesent the holder of the office with uncomfortable decisions,' Lord Thomas said. He is expected to return to the theme at this afternoon's swearing-in ceremony.